Clink* can reveal that 2.7 million households have created home bars since March 2020. 62% of new home bartenders have become more adventurous with their drink choices as a result.
Read on to find out how much Brits spent on their home bars and how you could be in with a chance of winning a £5,000 bar makeover from interior design expert Siobhan Murphy, who found fame on BBC2's Interior Design Masters.
We sat down with Siobhan to understand the benefits of building your own home bar:
"The best thing about designing your own home bar is that you can really have some fun with it. A home bar will become the social hub of your house – a place where you'll be proud to host friends and family – so it's important its style reflects your own tastes, style and personality."
Among the 2.7 million home bars created during Lockdowns were those based on pubs (21%), beach bars (21%) and modern decors (33%). Siobhan Murphy explains that building a home bar allows you to get creative:
"My advice to anyone looking to put their own bar together would be to take inspiration from your favourite hotels, bars and restaurants. Take that aesthetic and put your own spin on it. Think about what you like and create a mood board, it will make the process so much easier when it comes to buying materials and kitting out your bar with all the accessories you want."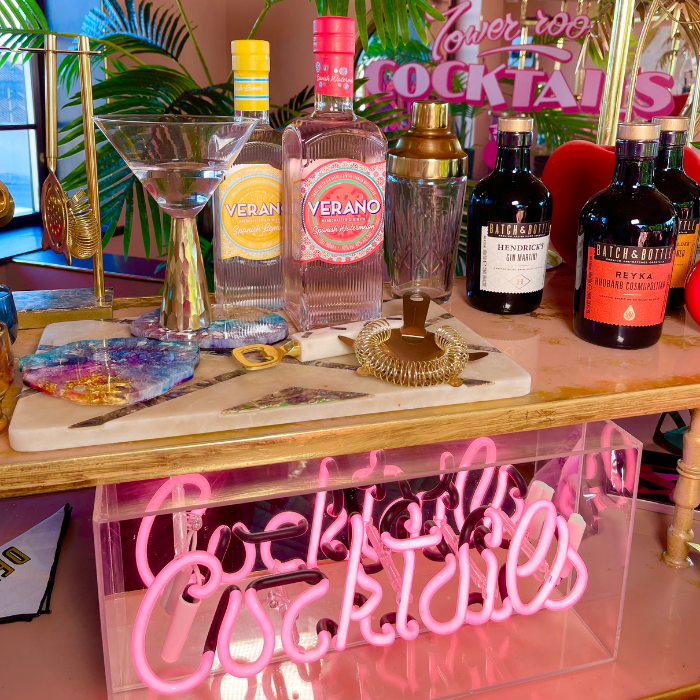 How much does it cost to build a home bar?
According to Clink*'s research, the average home bar cost £420 to put together, including a cost of £227 to build the bar itself. The remaining funds were spent on kitting the bar out with the required equipment (£78) and stocking up on bar supplies such as spirits and mixers (£115).
Although the initial expenditure may seem a little high, Siobhan believes a home bar could prove to be a useful investment when it comes to selling your home:
"It might take a while until you perfect it, but when you do the results will pay dividends – not least in the increase in the resale value of your house. When people view houses, they imagine themselves living there, so a bar can really make your home stand out on the property market."
What else did our survey find?
The increase in the number of home bars has encouraged people to get more creative with their drinks. We found that 66% of home bartenders have made drinks that they wouldn't usually choose in a public bar.
Despite the increase in amateur mixologists, many people who built a home bar said they would benefit from more advice and guidance on making cocktails at home.
Luckily, Clink*'s here to help you master classic cocktails, discover new favourites and keep your home bar stocked up.
Our Global Head of E-commerce, Dominic Parfitt, said: "We're creating a destination that will help the nation master the art of creating the perfect cocktail at home, with access to recipes, advice and demonstrations from our own distillers and leading mixologists all in one place."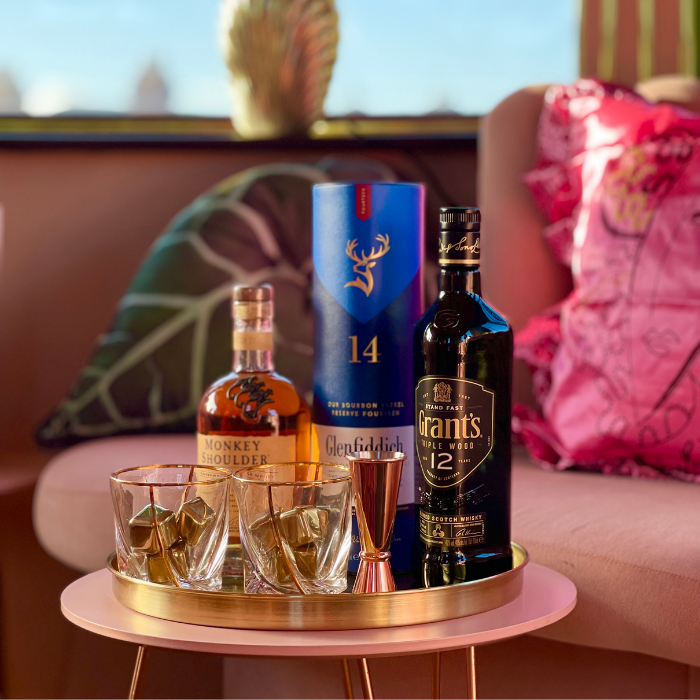 Want your own cocktail bar at home?
If you like the idea of making drinks in your own home bar and adding value to your property, we have just the competition for you…
To celebrate our launch, we are giving you the chance to win a £5,000 home bar makeover from leading interior designer and Clink* brand ambassador, Siobhan Murphy.
To be in with a chance of winning, simply show off your best cocktail creation by tagging @clinkspirit on Instagram and telling us what inspired your drink. Find out more information about the competition here.
If you're looking for some inspiration for your entry, you can discover our favourite crowd-pleasing cocktails here.
To start stocking your home bar, find all the essential spirits for your favourite cocktails and more here.