The Negroni has been around for over 100 years, and it's still a go-to aperitif for people all around the world.
As well as cementing its place as an iconic gin-based cocktail, the Negroni has spawned many variations, including the Boulevardier – a whiskey-based take on the Negroni that has been around since the 1920s.
While both cocktails feature Campari and Vermouth and are similar in colour, there are some dissimilarities, most notably in their taste. So first, let's understand how to make a Negroni and a Boulevardier, before diving deeper into the differences between these two classic cocktail recipes.
How to make a Negroni
Despite spawning many variations, the recipe for the Negroni has not changed in over 100 years. The Negroni recipe below uses Hendrick's Gin, which is created with 11 unique botanicals that emphasise the fruity flavours at the heart of this iconic cocktail.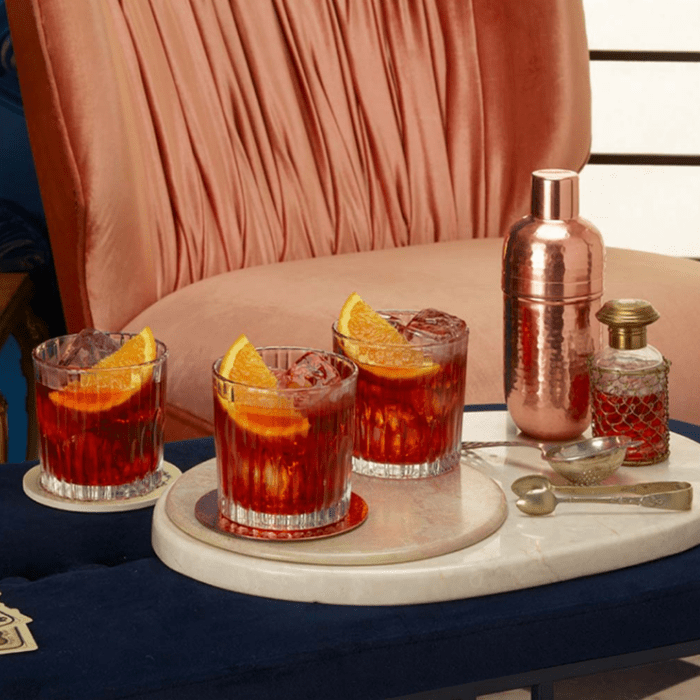 Ingredients
30ml Hendrick's Gin
30ml sweet vermouth
30ml Campari
Orange wedge to garnish
Method
Combine the Hendrick's gin, vermouth and Campari into a rocks glass with ice
Stir gently and garnish with the orange wedge