A good espresso martini is the perfect digestif and one of the nation's favourite cocktails. The coffee-based drink is easy to make and effortless to enjoy, so it's not surprising it has become such a classic.
The classic espresso martini is made with vodka, but there are so many variations of this iconic cocktail drink, you don't need to like vodka to enjoy a smooth, coffee-flavoured martini…
Read on to discover everything you need to know about espresso martinis, including four different espresso martini recipes that show this classic cocktail in a new light.
Who invented the Espresso Martini?
The first espresso martini was made in London in the 1980s, when a model asked bartender Dick Bradsell, to wake them up. Bradsell's first mixture combined vodka, espresso, coffee liqueur and sugar, and was initially called a 'vodka espresso'. The drink was later renamed the espresso martini because of the glass it's served in.
Fast forward to today and the espresso martini is a mainstay of cocktail menus around the world. Additionally, the drink has many variations; including chocolate and salted caramel flavoured espresso martinis.
How to make a classic Espresso Martini
This recipe is for the original espresso martini – the drink seen on cocktail menus around the world since the 1980s. This particular recipe is elevated by the quality of the Reyka vodka at the heart of it. Reyka is a small-batch Icelandic vodka that's made with glacial spring water and distilled in a Carter-Head still for unparalleled smoothness.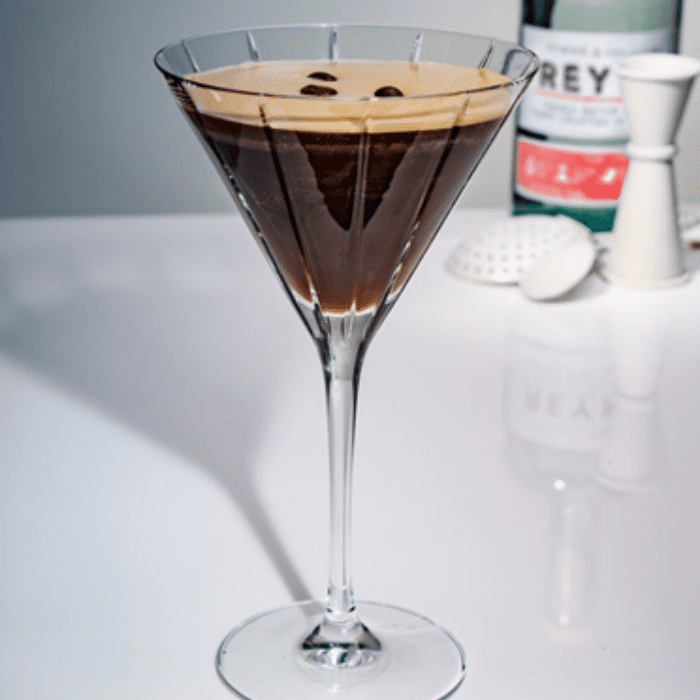 Ingredients:
50ml Reyka Vodka
25ml espresso
5ml simple syrup
3 coffee beans to garnish
Method
Combine the ingredients in a cocktail shaker with ice and shake
Strain into a martini glass
Garnish with the coffee beans