The pina colada is a tropical cocktail that originated in Puerto Rico in the 1950s and has been immortalised thanks to its creamy fruit flavour and how easy it is to make.
The pina colada has, thanks to its popularity and delightful blend of fruit, seen different twists and variations that cater to all tastes. If you've ever wondered how to make a pina colada, or what's in a pina colada in the first place, here are our three favourite pina colada recipes…
Banana Colada
Discarded Banana Peel Rum is a fantastic addition to a pina colada. The aged-rum base is blended with banana peel extract adding a sweetness reminiscent of banoffee pie or sticky toffee pudding, which both elevates the classic rum flavour you know and love, whilst pairing perfectly with pineapple juice.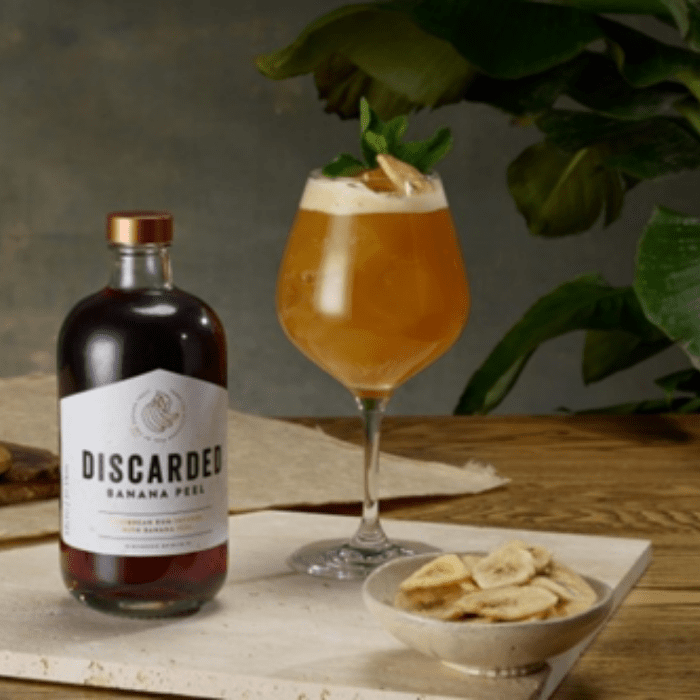 Ingredients
50ml Discarded Banana Peel Rum
75ml pineapple juice
25ml coconut syrup
5ml lime juice
Mint to garnish
Method
Add all of the ingredients to a cocktail shaker with ice
Shake and double strain into a wine or spritz glass
Add mint to garnish