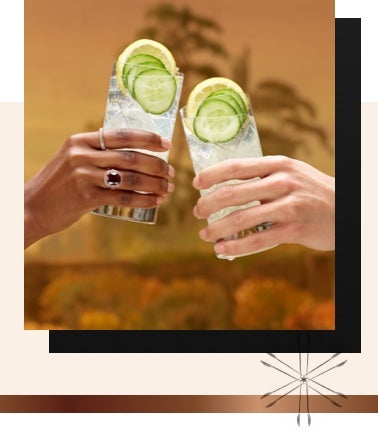 Sip the refreshingly delicious with Hendrick's Gin
Take your tastebuds on a journey into the unknown with this gin classic. Where the complex flavours of Hendrick's gin create something truly refreshing. No other gin tastes like Hendrick's because no other gin is made like Hendrick's. Smooth, with a balance of subtle flavours including notes of refreshing cucumber and rose – making it perfect for gin cocktails. Hendrick's gin is the perfect gin gift to bring to any party.
Added to your basket
Sorry, there seems to have been an error. Please try again.
Subtotal: ( items in your basket)
Quick Buy
Sorry, there seems to have been an error. Please try again.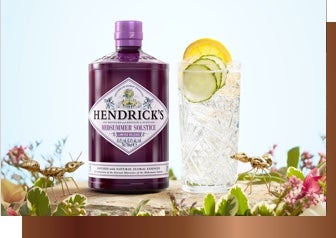 Delightfully floral and definitively Hendrick's
This floral incarnation of Hendrick's from the Hendrick's Cabinet of Curiosities is perfect for summer time sipping or enjoying with friends on a warm evening.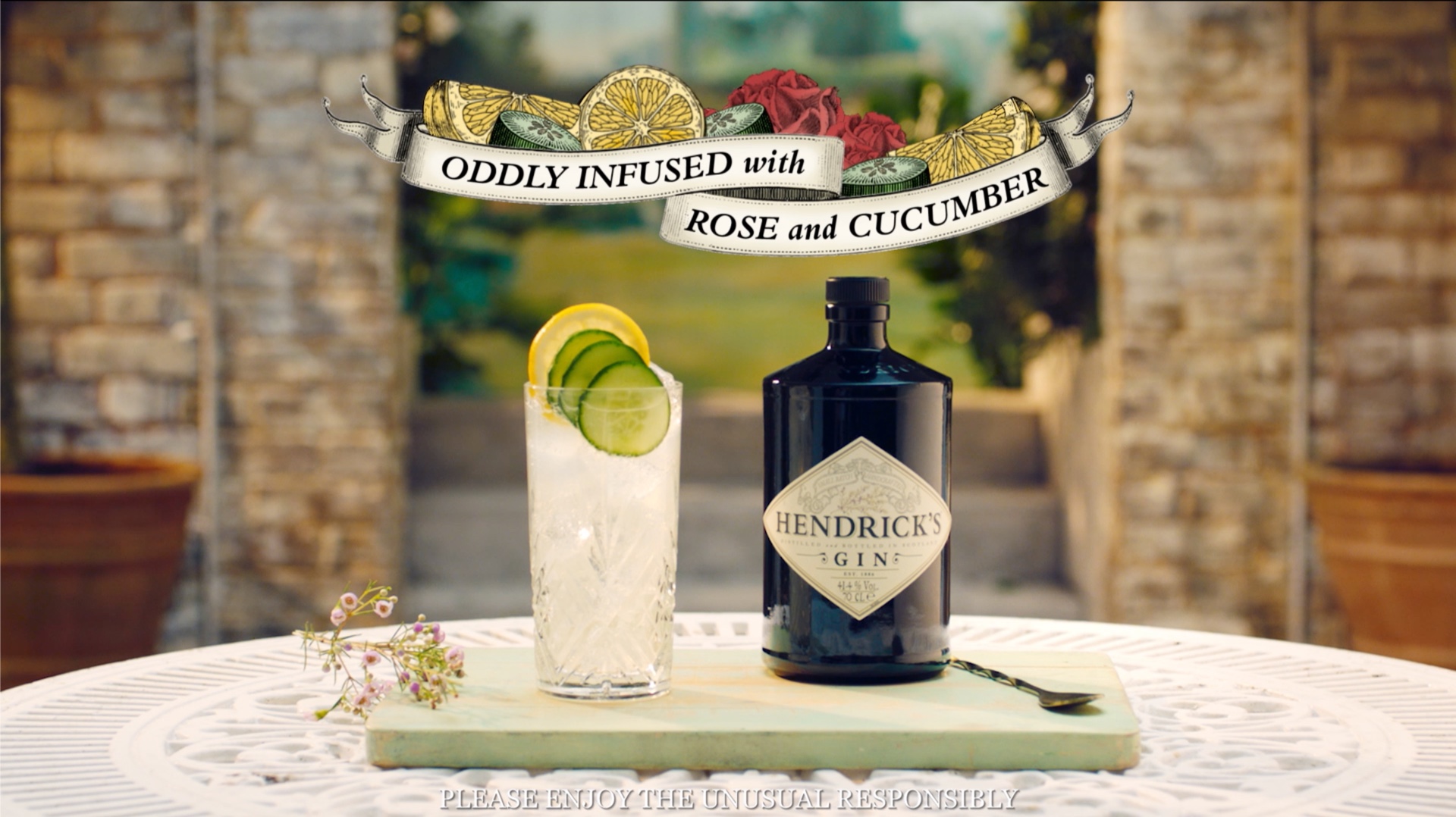 Hendrick's Cocktails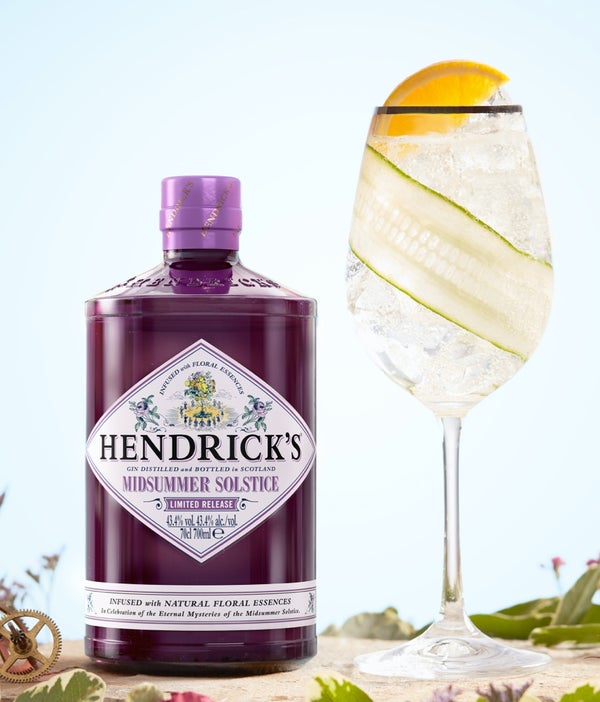 Hendrick's Midsummer Solstice Spritz
50ml Hendrick's Midsummer Solstice
50ml sparkling wine
150ml tonic water
Slice and ribbon of orange and cucumber

Add all ingredients to a large wine glass filled with cubed ice.
Stir gently to mix.
Garnish and serve.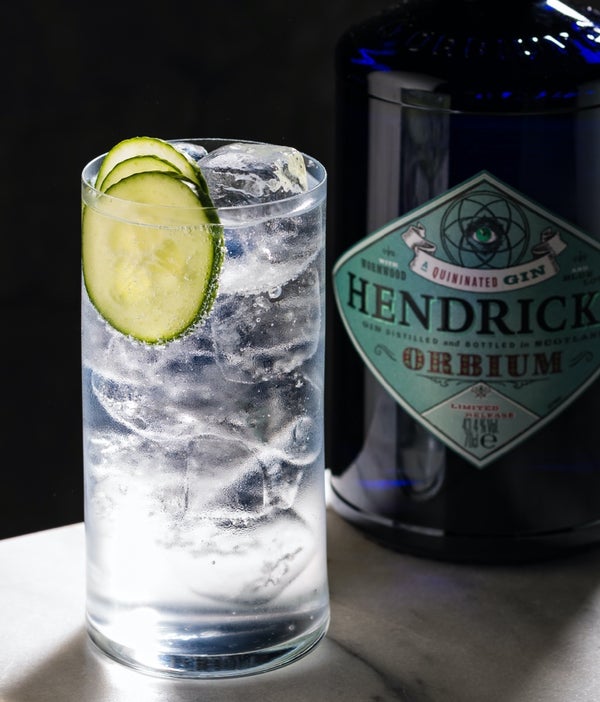 Hendrick's Orbium & Soda
50ml Hendrick's Orbium Gin
50ml premium tonic water
3 slices of cucumber

Build over ice in a highball glass and garnish with cucumber.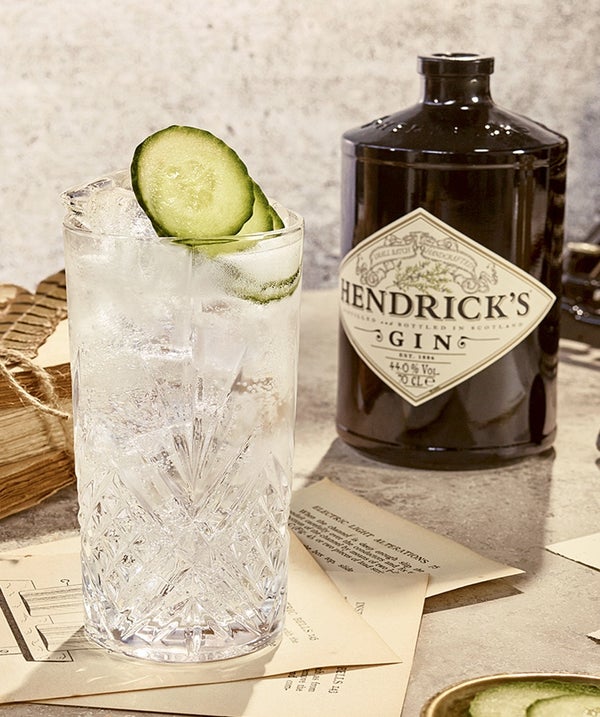 Hendrick's & Tonic
50ml Hendrick's Gin
150ml tonic water
3 thinly sliced rounds of cucumber

Combine all ingredients in a highball glass filled with cubed ice.
Lightly stir and serve.
Garnish with 3 thinly sliced rounds of cucumber.
Hendrick's Gin
Handcrafted in Scotland by award-winning distillers William Grant & Sons, the excellent quality and unusual taste of Hendrick's Gin is fiercely protected. Hendrick's is a divine marriage of two different spirits from two utterly dissimilar types of stills: the Bennet Still and our rare Carter-head still. Combining these two spirits with marvellous infusion of rose and cucumber yields an extraordinarily smooth gin that is a rare union of lightness and complexity.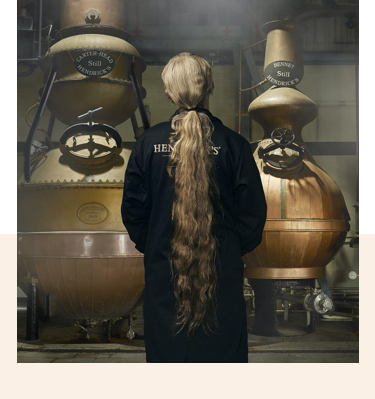 Ms Lesley Gracie
In 2021 Hendrick's Master Distiller, Lesley Gracie, was inducted into the Gin Magazine Hall of Fame in recognition for her 22 years of service to the world of gin. William Grant & Sons were named Distiller of the Year at the International Wine & Spirits Competition 2019, for a fourth consecutive year.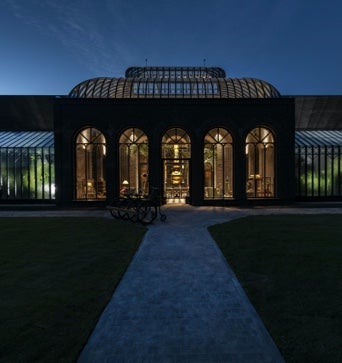 The Hendrick's Gin Palace
The Hendrick's Gin Palace hails from the tiny seaside village of Girvan, which lies in Ayrshire, south-west Scotland. The distillery lies just a mile inland and overlooks the mysterious volcanic island of Ailsa Craig. This alluring outcrop lies uninhabited, save for a few gannets and puffins, but features in many local legends.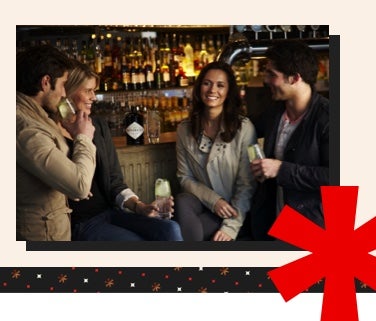 What will your Clink* moment be?
Clink* is here to help complement special moments; through new ideas, expert knowledge and the finest selection of spirits.