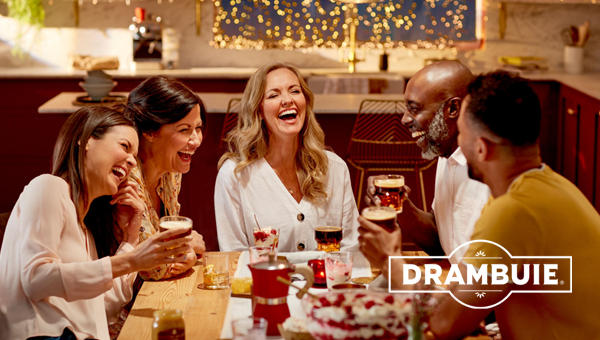 The taste of togetherness
An iconic whisky liqueur, made for sharing treasured moments.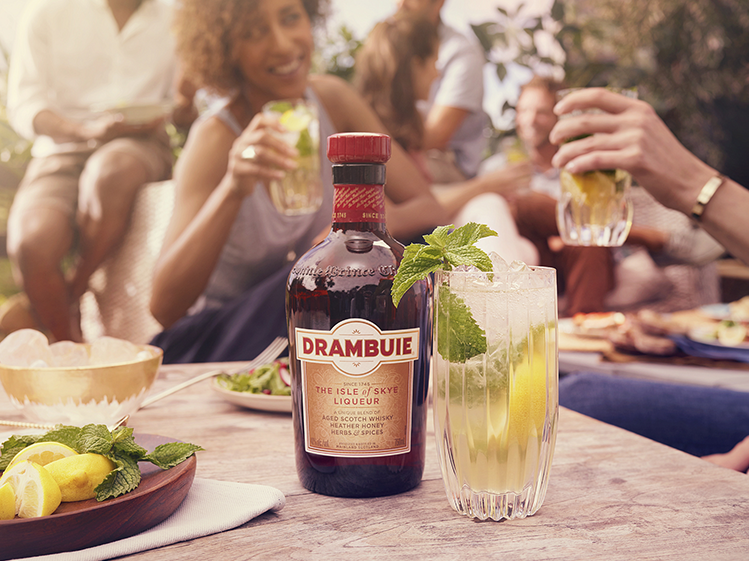 What is Drambuie?
A honeyed whisky liqueur, made by blending aged Scotch whisky, heather honey, aromatic herbs and spices.Its origins can be traced to a secret recipe made for Bonnie Prince Charlie by his Royal Apothecary in the 18th Century.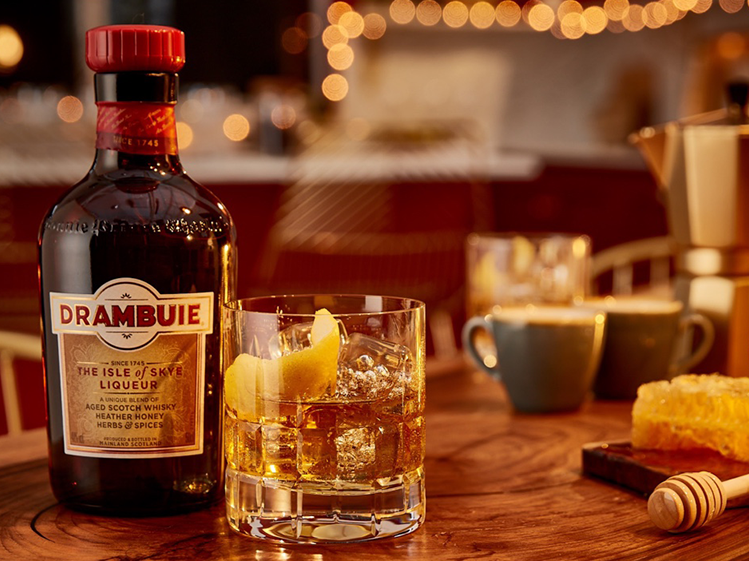 Made for treasured moments
Traditionally associated with "the uncontested king of Scottish desserts", the Cranachan, Drambuie also pairs perfectly with coffee, chocolate and cream – making it a great fit for a post meal pick-me-up.

Drambuie Cocktails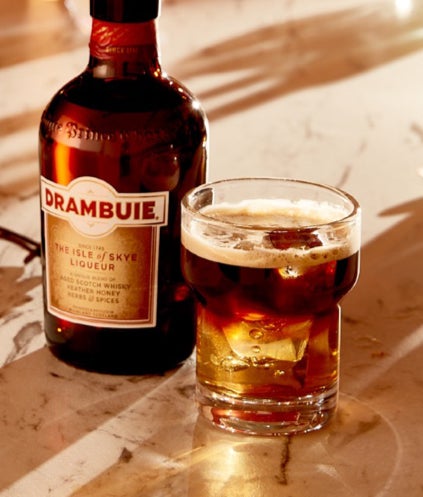 Iced Beekeeper's Honeyed Espresso
25ml Drambuie
25ml espresso

Pour a measure of Drambuie on ice and add a shot of espresso. The distinctive taste is like an iced coffee flavoured with rich honey and spice, with a vanilla whisky finish.

Make a superb on-the-rocks alternative to an Espresso Martini-style drink by shaking a Drambuie & Espresso with ice, it's easy to make at home and uses only two ingredients.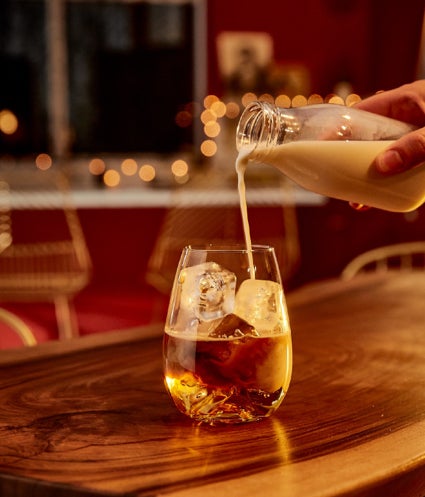 Iced Beekeeper's Honeyed Latte
25ml Drambuie
25ml espresso or strong cold brew coffee
50ml non-dairy milk

Simply adding milk to an equal measure of Drambuie and espresso on ice, this iced latte tastes like a velvety chilled Irish coffee that won't fill you up.

You can customise by adding your favourite non-dairy milk, which creates a lighter alternative to a White Russian-style cocktail using ingredients already in your fridge.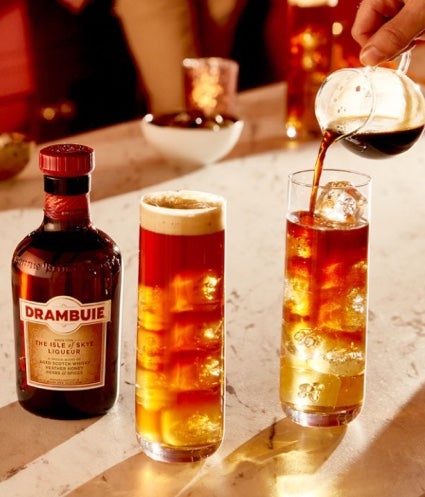 Drambuie Coffee & Tonic
25ml Drambuie
100ml tonic water
25ml espresso or strong cold brew coffee

Introducing the latest coffee trend on social media, the tonic and coffee. Drambuie Coffee & Tonic is an effervescent bittersweet revelation, a fantastic alternative to a Gin & Tonic.

Simply pour a Drambuie & Tonic on ice, then add your own measure of espresso or cold brew on top. Drambuie approves this unusual marriage of bitter coffee and sharp tonic, then improves it by adding the sweetness and honeyed spices the drink needs.