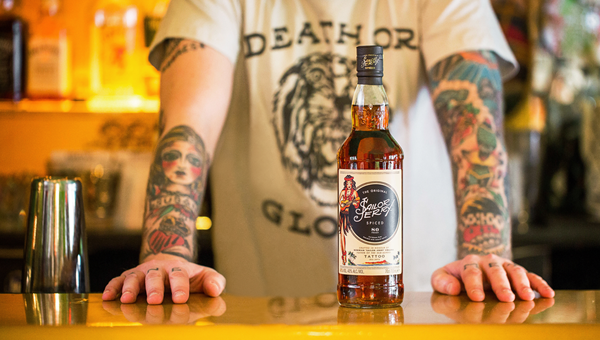 Choosing to live outside the lines
Blending fine Caribbean rum with natural spices. Standing out, and blending in
Crafted in honour of Norman "Sailor Jerry" Collins, this fine spiced rum makes a particularly tasty cocktail.Distinctive and versatile, Original Sailor Jerry Spiced stays true to rum traditions to create a uniquely smooth, bold and balanced rum.

Sailor Jerry Cocktails
Rum cocktails packed full of bold Sailor Jerry attitude.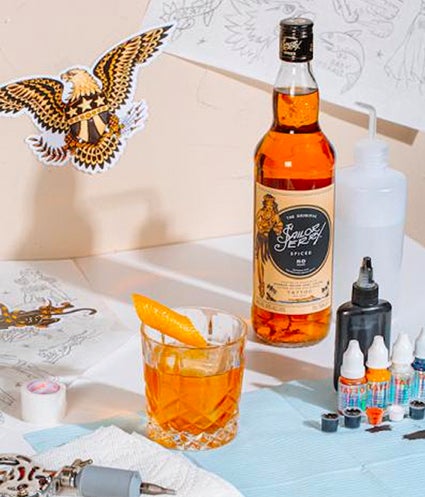 The Old School
2 parts Sailor Jerry Spiced Rum
½ part star anise syrup
4 dashes bitters.

Build cocktail in a Collins glass over ice, stirring until mixed well.
Garnish with orange peel and a star anise pod.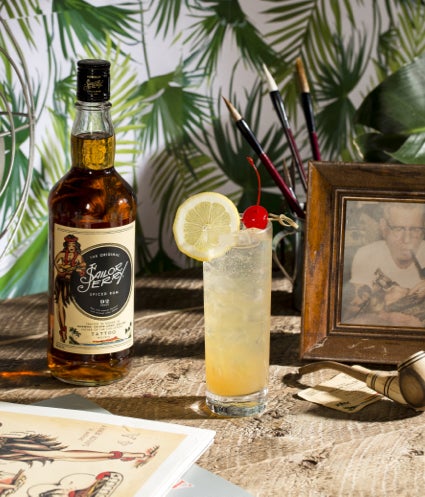 Spiced Rum Old Fashioned
2 parts Sailor Jerry Spiced Rum
¼ part demerara syrup
3 dashes orange bitters
Orange twist garnish

Add all ingredients except for the garnish to a mixing glass filled with ice and stir for 10 seconds.
Strain into a rocks glass over once large ice cube.
Express the orange twist over the glass and then drop in.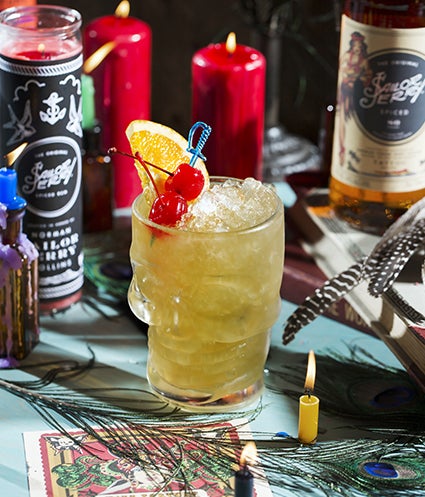 Sailor Jerry Hurricane
2 parts Sailor Jerry Spiced Rum
1 part passion fruit puree
½ part simple syrup.

Add all ingredients to a hurricane glass.
Fill with crushed ice and swizzle.