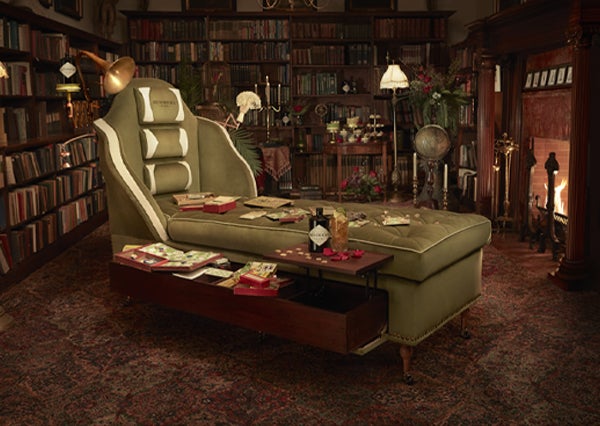 Hendrick's Presents: The World's First Gaming Chaise Lounge
The world's longest, least technical and most inconvenient gaming chair – created specifically for unplugged play. Priced at £2999.99
This ballot is now closed.
Please sign up to our newsletter to hear about new releases
Sign up now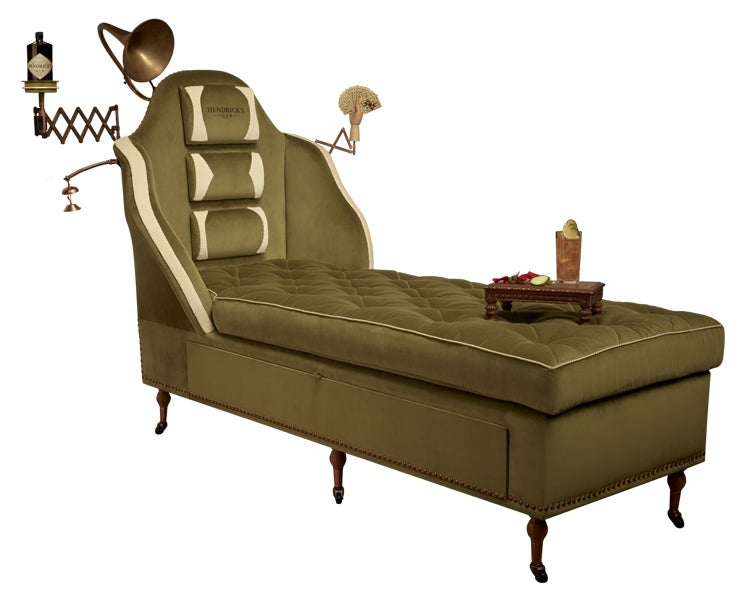 An antidote to the modern gaming chairs on many a Christmas list
In response to the global gaming boom, Hendrick's has invented an innovative new 'gaming' experience of its own. The perfectly proper seating solution supports a spectrum of non-computerised diversions, with features including a compartment for board games, a built-in drinks cabinet, and even an amplified horn. These utterly untechnical features combine the best of a bar cart and an ultra-plush couch.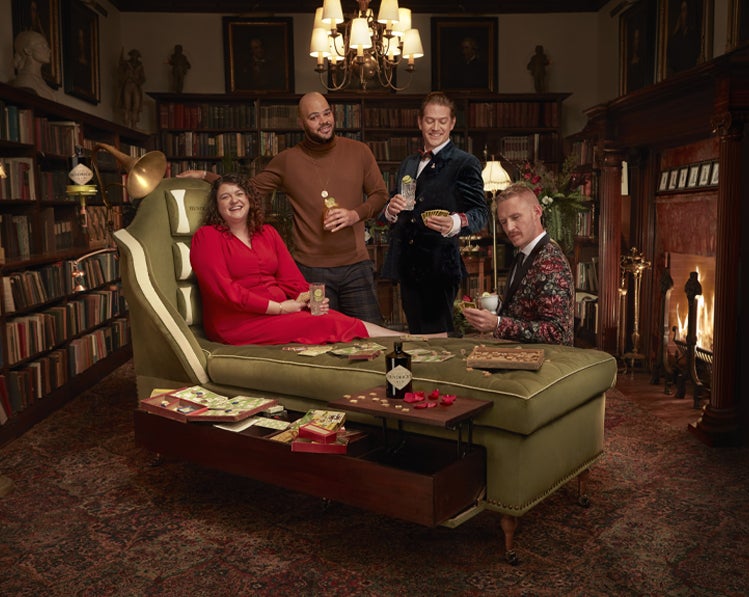 Brimmed with classic games, barware and refreshments to encourage civilised distractions
The Hendrick's Gaming Chaise comes with three unique, Victorian-era board games, Hendrick's playing cards and a chessboard. For cocktail connoisseurs, all the barware needed to create the perfect Hendrick's cocktail such as highball glasses, a shaker, cocktail spoon, strainer, muddler, stirrer, and mixing glass can also be found tucked away in the chaise, along with the ever-so-peculiar Hendrick's teacups. Last but not least, will be a bottle of Hendrick's Gin and tonic to ensure the perfect base for a delicious refreshment.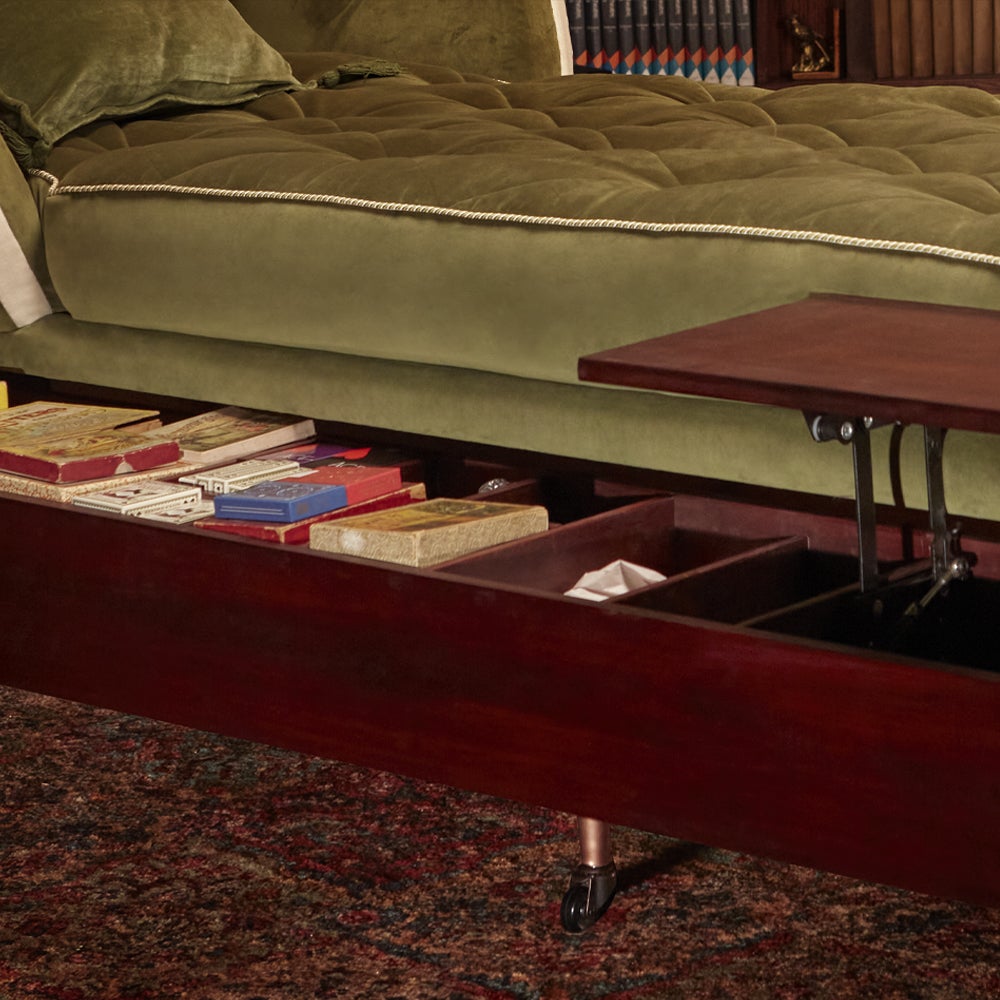 Embrace unplugged play
Secret compartments fold out to reveal classic games, a drinks table and cocktail supplies for ultimate escapism from computerised diversions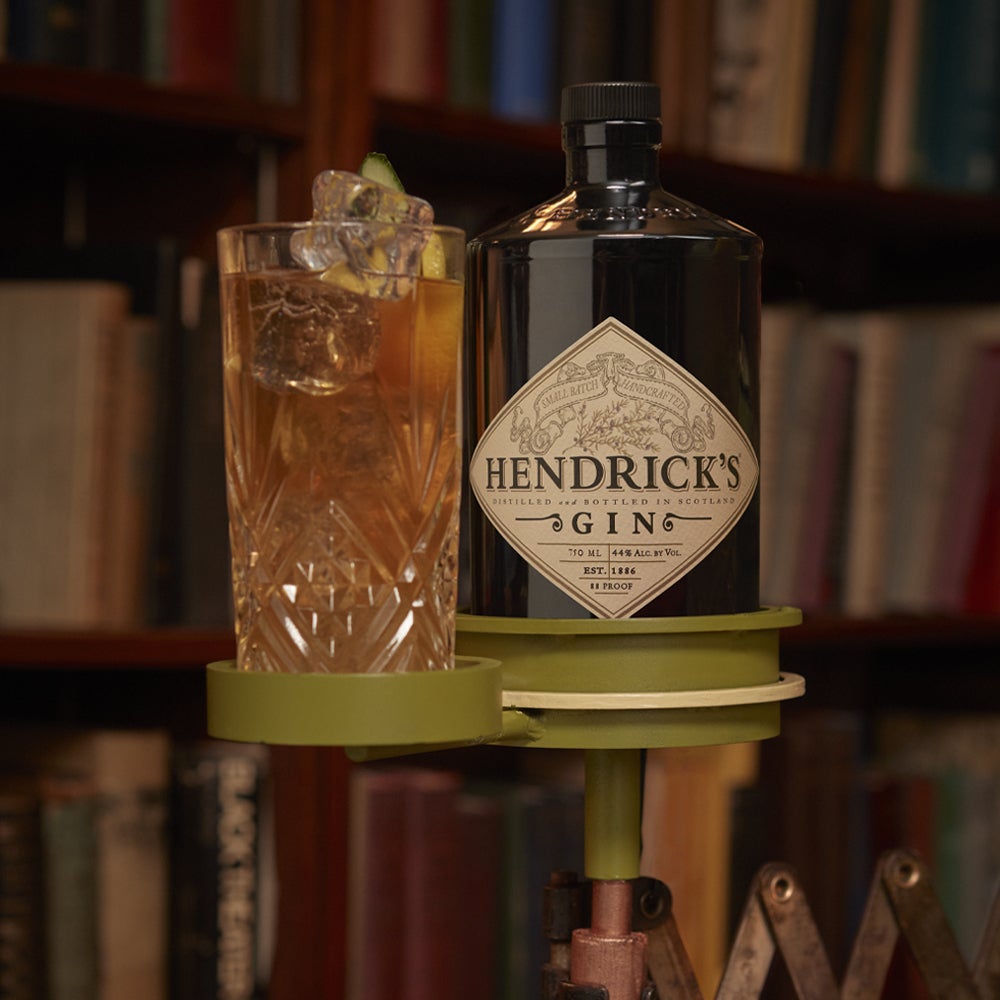 Go hands free
Complete with two retractable arms that hold bottles and cards alike, to free the hands for sipping a delectable cocktail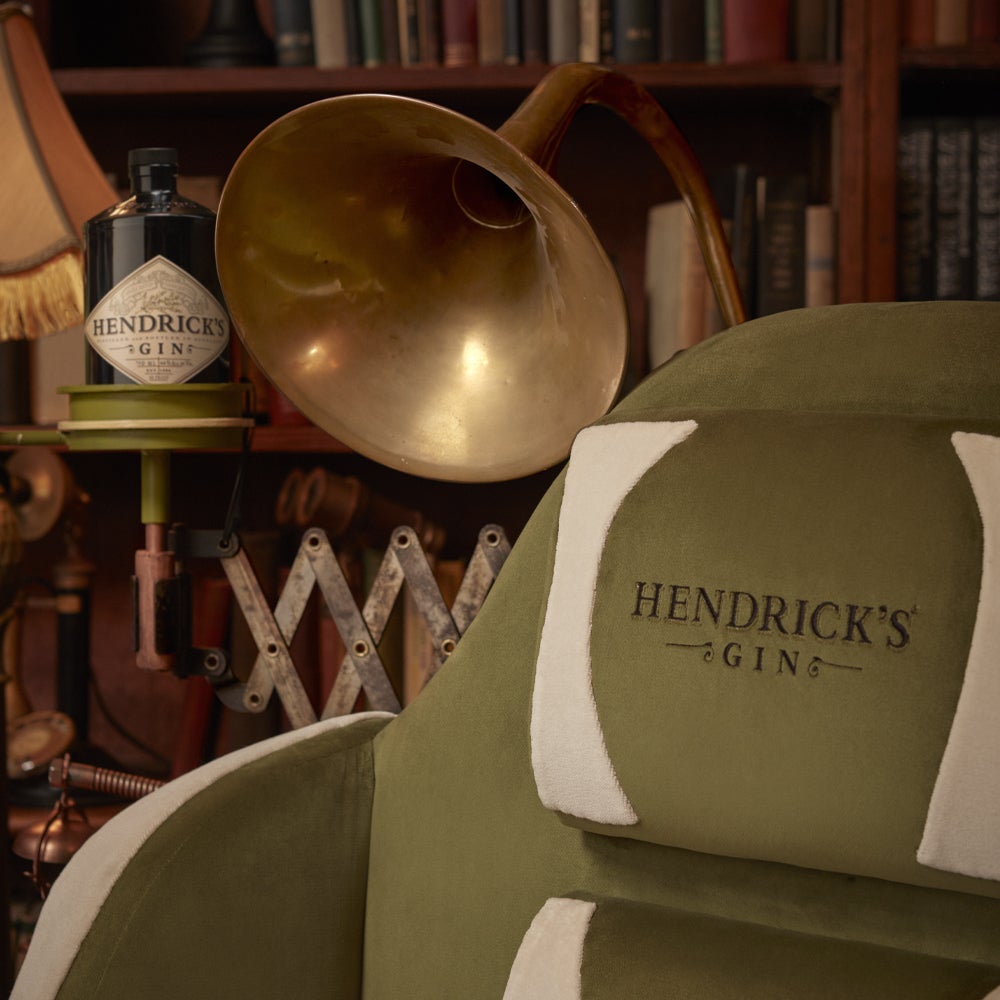 Tootle for a tipple
Amplified horn allows users to call for additional drinks or supplies without ever having to leave the luxury of the chaise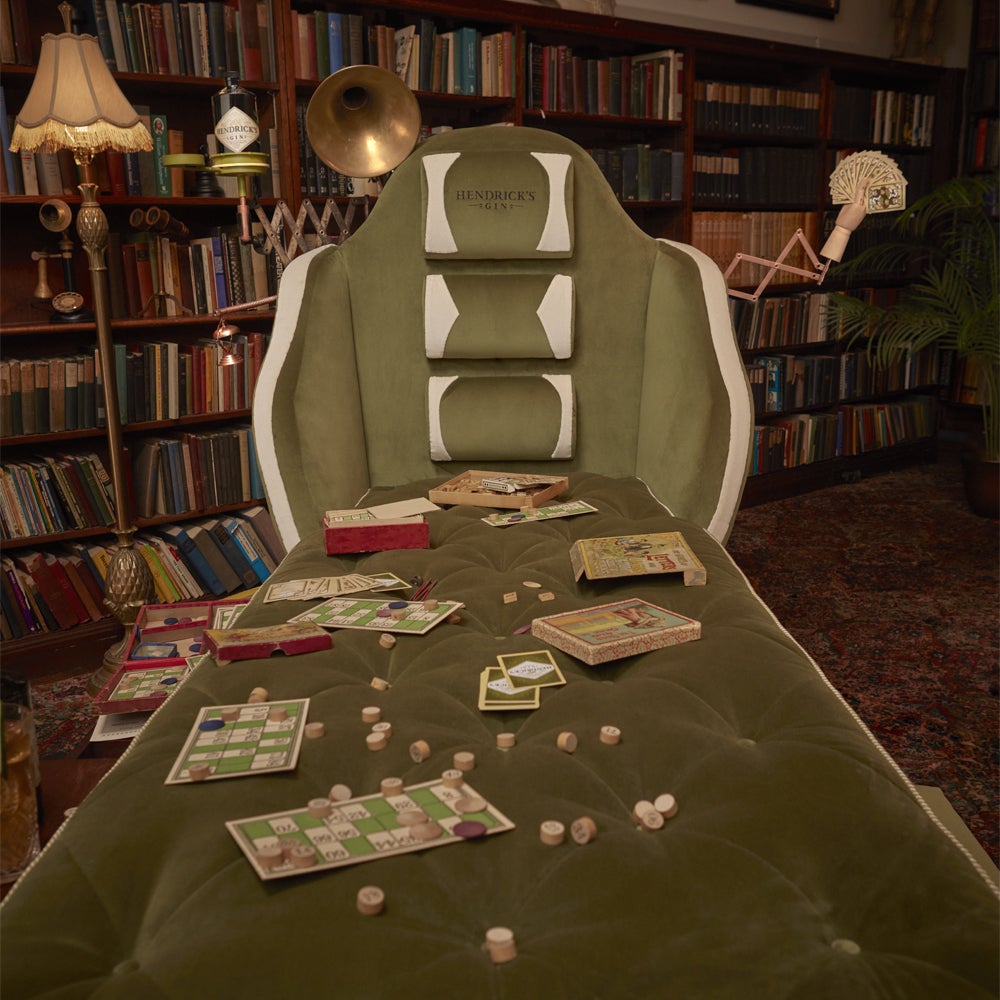 Make a statement
The handmade piece is upholstered in tufted green velvet and outfitted with copper accents. The seven-foot length is optimum for enhanced comfort and all manner of both real-world play and leisure
FAQs
The ballot closes at 9am on 13th December 2021.
The approximate dimensions of the Hendrick's Gaming Chaise is 1.30m tall, 2.2m long, 1m wide. Its estimated weight is 55kgs

We will aim to deliver your Hendrick's Gaming Chaise within 8 weeks of you completing the purchase. While we will make every effort to deliver it as soon as possible, the Hendrick's Gaming Chaise has been handmade in New York, so shipping takes a little longer than usual, especially at this time of the year. Please rest assured, we will contact you to arrange a suitable date and timeslot for the delivery and will provide you with plenty of shipping updates ahead of the delivery date.

The chair will arrive fully assembled but some accessories will be supplied separately, to be assembled on delivery.

Your Hendrick's Gaming Chaise is one of only four in the world, all handmade with exquisite care. For this reason, we can only accept returns if it arrives damaged.
Terms & Conditions
Enter this ballot and get the chance to win the opportunity to buy a Hendrick's gaming chaise! The essentials: • Open to residents of the mainland UK excluding NI and only. • You must be over the age of 18. • You can enter from 09:00 GMT on 19/11/21 until 09:00 GMT on 13/12/21. • One product available in the UK ballot: [Hendrick's gaming chaise]. • Purchase is necessary to claim product. Terms of purchase: [www.clinkspirit.com/hendricks-gaming-chaise/terms-conditions.list]. • If you do not win, we will not take any payment from you. • To enter follow instructions on [www.clinkspirit.com/hendricks-gaming-chaise.list].
View full T&C's